CUSTOM MOULDING KNIVES
GET YOUR QUOTE IN MINUTES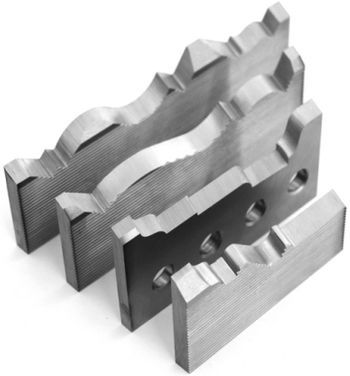 Call 800.656.7766 and ask for JIM
jim@jorsonandcarlson.com or 847.875.9373 - Direct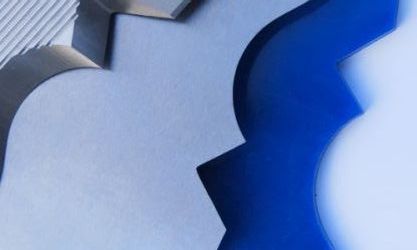 SERVING THE WOOD & PAPER INDUSTRIES FOR OVER 100 YEARS!
Jorson & Carlson, a leader in many industries including the wood industry, manufactures and provide precision moulding profile knives. Our moulding profile knives are manufactured to exact tolerances based on your specific design.
Our custom profile knife designs are all CAD generated in house and profile knife templates are made with the closest tolerances. Discover our incredible customer service and see how hard we will work for you.
We know precision and quick turn is exactly what you require. Since we have a large inventory of corrugated back & plain back steel, we can ship your unique custom profile knives within 24-48 hours. Send us your CAD file, DXF design file, or send us a detailed image and or template of your custom profile knife with your order and let us do what we do best; manufacturing precision quality moulding knives, fast turn, great customer service and satisfying our customers.
We provide custom and common moulding profile knives made to fit moulders, moulder/planers and shapers for the following OEM heads:
| | | |
| --- | --- | --- |
| Cantek | Lobo | US Concepts |
| Foley-Belsaw | Micron Moulder | Watkin |
| General Int'l Moulders | Powermatic | Weinig |
| Grizzly | RBI | Williams & Hussy |
| IIDA | Silver | Woodmaster |
| Jet | Shop Fox | Woodmizer |
| Leadermac | SCMI | |
ANY STYLE CORRUGATED 2, 3 & 4 KNIFE FOR SHAPERS
We also carry:
Boring Bits | Chain Saws** | Chipper Blades** | Circular Saw Blades**
Drills** | Framing Saws & Knives** | Planer/Joiner Blades** | Router Bits
** Denotes products we Precision Sharpen
O.E.M. TRADE NAMES, BRANDS AND TRADEMARKS ARE PROPERTY OF THEIR RESPECTIVE COMPANIES. JORSON AND CARLSON DOES NOT IMPLY WE OFFER GENUINE O.E.M. PARTS.