CLUTCH HANDLES FOR POLAR PAPER CUTTERS
These "T wrench" style clutch handles are made of 4140 steel with precision cut metric threads. They have a black oxide finish for corrosion protection. These replace the original yellow plastic handle style.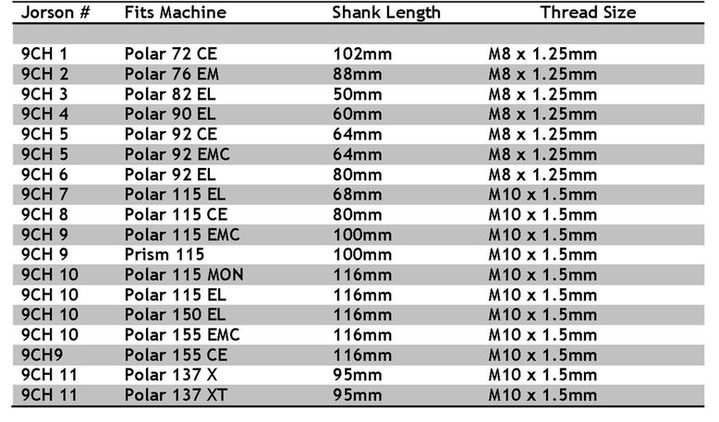 O.E.M. TRADE NAMES, BRANDS AND TRADEMARKS ARE PROPERTY OF THEIR RESPECTIVE COMPANIES. JORSON AND CARLSON DOES NOT IMPLY WE OFFER GENUINE O.E.M. PARTS.