PADDING SUPPLIES
Jorson & Carlson has everything you need for all your padding needs including padding glues, padding compound, padding presses, padding knives, lift stabbers, padding brushes, pile separators and much more. Investing in the best padding products will result in optimizing performance.
We have been supplying the printing industry for many years with only the highest quality of padding supplies. Call us today for your quote.
We also sharpen padding knives!
PADDING GLUES - PADDING COMPOUNDS - PADDING PRESSES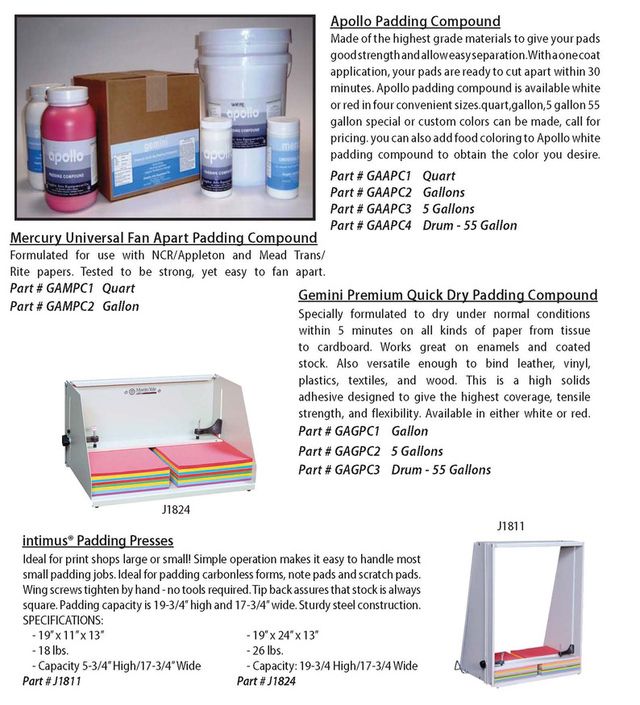 LIFT STABBERS - PADDING KNIVES - PADDING BRUSHES - PILE SEPARATORS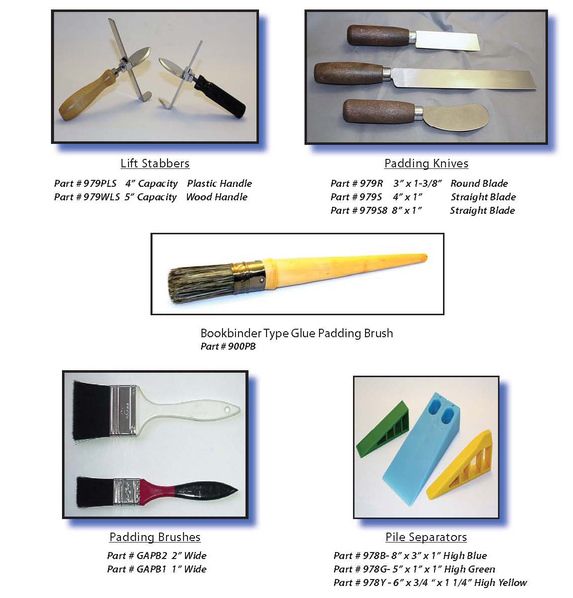 O.E.M. TRADE NAMES, BRANDS AND TRADEMARKS ARE PROPERTY OF THEIR RESPECTIVE COMPANIES. JORSON AND CARLSON DOES NOT IMPLY WE OFFER GENUINE O.E.M. PARTS.