SUCKERS - SUCKER FEET - PRESS PARTS
Jorson & Carlson, the leader in bindery and book bindery supplies, offers a huge variety of suckers/sucker feet and press parts for your press or sheet fed operation. Our rubber and vinyl suckers, vacuum cups and suction cups are made to OEM specifications. Whether your equipment is for printing, collating, mailroom, packaging we have a complete inventory to fit your needs.
Call our knowledgeable Customer Service Representatives at 866.327.5136 or email us today to get the right parts for your machine.
We have suckers, vacuum cups, suction cups and press parts for the following common OEM's:
A. B. Dick, Astro Machine Envelope Feeders, Aurelia, Bourg Modulen Collator, C & P, Chief, Cummington, Davidson, Dexter, Didde Glaser, Duplo Collater, Fuji, Hamada, Harris, Heidelberg, Horizon Collator, Komori, Macey, McCain, Miehle, Miller, Muller, Multilith, Phillipsburg, Royal Zenith, Ryobi, Sandmar Envelope Feeders, Sheridan, Solna, Speiss Feeders, Superchief, Toko, Webendorfer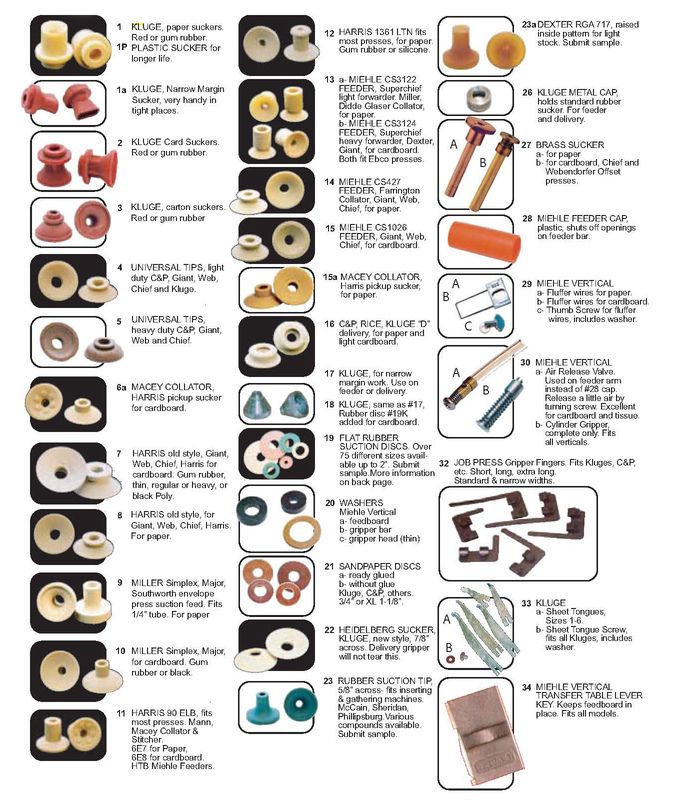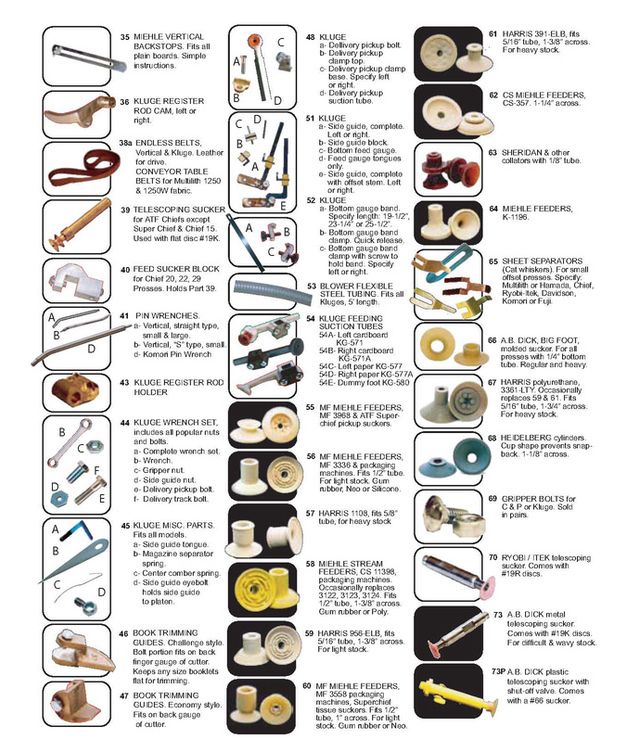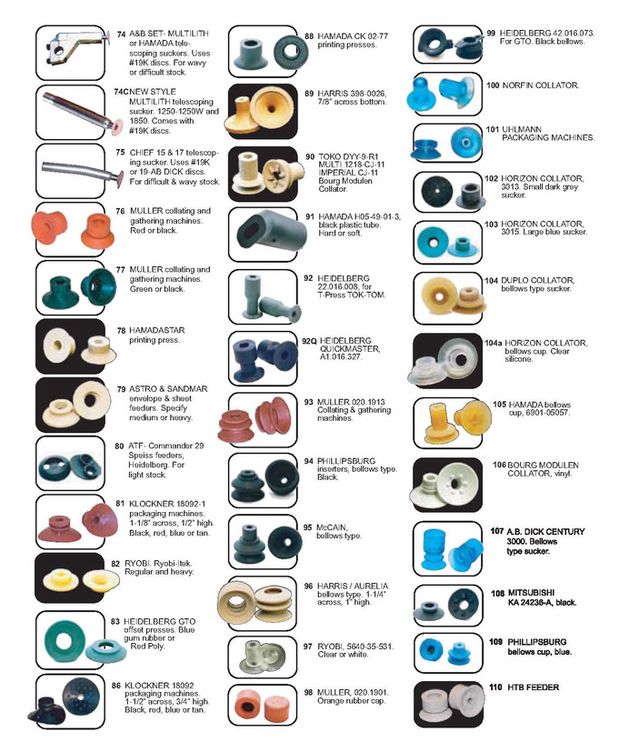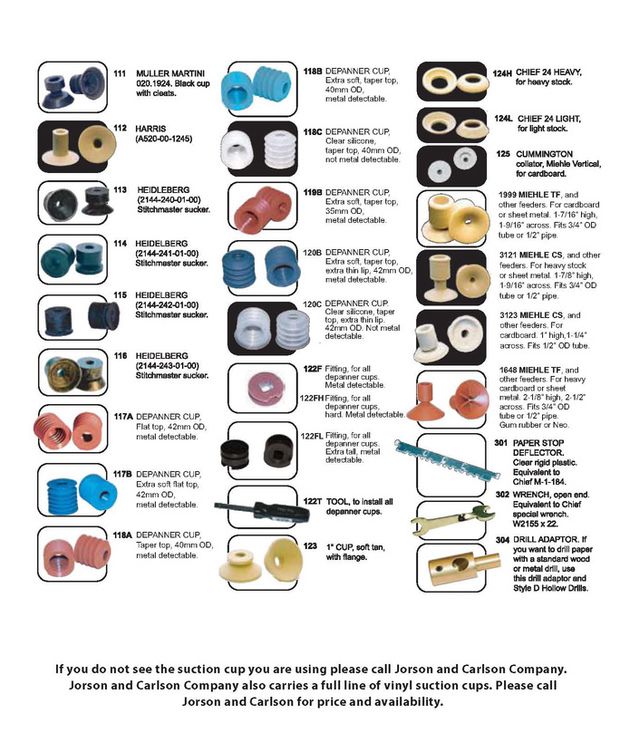 O.E.M. TRADE NAMES, BRANDS AND TRADEMARKS ARE PROPERTY OF THEIR RESPECTIVE COMPANIES. JORSON AND CARLSON DOES NOT IMPLY WE OFFER GENUINE O.E.M. PARTS.