WHY STRUCTURE MATTERS OF VITECH-TC
The VITECH-TC, by Kanefusa, Tungsten Carbide grade structure is best on the market today, period. The VITECH-TC with it's advanced technical properties provide an even grain distribution, it is extremely uniform and tight as shown in the image comparison vs conventional tungsten carbide below.
Also, by combining proprietary chemical bonding of the inlay with this special grade of tungsten carbide, Kanefusa VITECH-TC(TM) paper knives are less stressful and cut more than any other carbide brands.
In addition, the VITECH-TC grade allows the grinding of a very sharp but also durable cutting edge.
VITECH-TC TUNGSTEN CARBIDE GRADE
CONVENTIONAL TUNGSTEN CARBIDE GRADE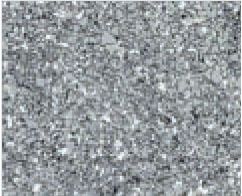 VITECH-TC TECHNOLOGY
VITECH-TC BENEFITS
VITECH-TC SPECIAL IDENTIFICATION
VITECH-TC CONVENTIONAL PROBLEM "SOLVED"
O.E.M. TRADE NAMES, BRANDS AND TRADEMARKS ARE PROPERTY OF THEIR RESPECTIVE COMPANIES. JORSON AND CARLSON DOES NOT IMPLY WE OFFER GENUINE O.E.M. PARTS.