FOLDER ROLLER RECOVERY
Jorson & Carlson is the source for Folder Roller Recovery. Our service technicians are highly trained to provide the most absolute satisfaction on all folder roller recovery work. We provide tight tolerances, proper insert materials and quality inspection to insure your folder rollers will achieve optimum performance. Discover how Jorson & Carlson can get your folder rollers rolling like new.
Call us at 866.327.5136 for and IMMEDIATE QUOTE or email at sales@jorsonandcarlson.com with Serial # and Model # of your folder and get a prompt quote.
FOLDER ROLLER INSERT PATTERNS
Standard Pattern

High Density Pattern

Synthentic Inserts Overlap

Spiral Pattern
STANDARD PATTERN:  Slight Knurled Overlap
HIGH DENSITY PATTERN:  Synthentic Inserts Overlap
SPIRAL PATTERN:  Synthentic Insets Overlaps Spirally
ROLLER INSERT MATERIAL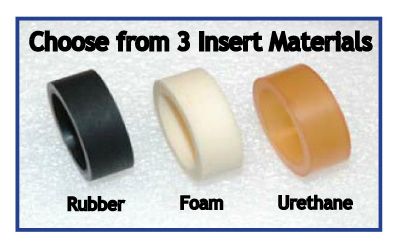 Replacements & Recovery for the following:
BAUM - GUK - H & H - HORIZON - MBO - STAHL - VIJUK - AND OTHERS
O.E.M. TRADE NAMES, BRANDS AND TRADEMARKS ARE PROPERTY OF THEIR RESPECTIVE COMPANIES. JORSON AND CARLSON DOES NOT IMPLY WE OFFER GENUINE O.E.M. PARTS.