THE JORSON & CARLSON PAPER DRILL CLEAN OUT TOOL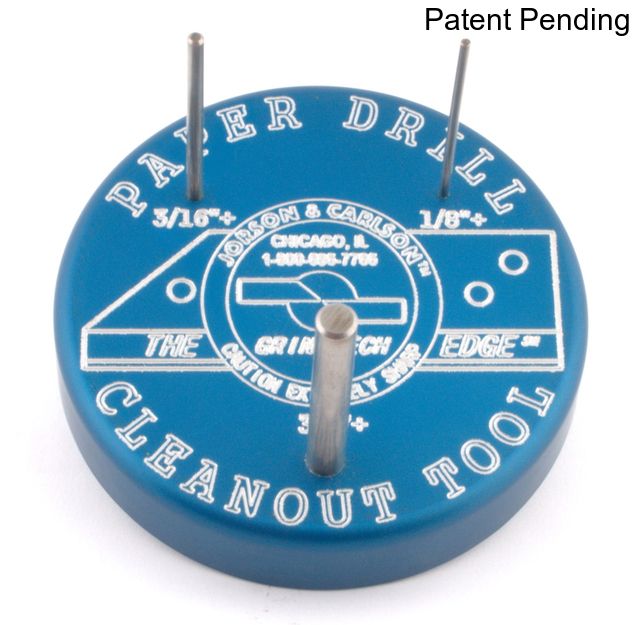 Save precious time and money!!! The Jorson & Carlson Paper Drill CLEAN OUT TOOLl was to created to make paper drill cleaning FAST & EASY. Our unique JC CLEAN OUT TOOL (patent pending) has 3 sizes of posts (1/8, 3/16, 3/8") to accommodate virtually any paper drill diameters.
Here's how it works.