Shreiner Creasing Matrix and Supplies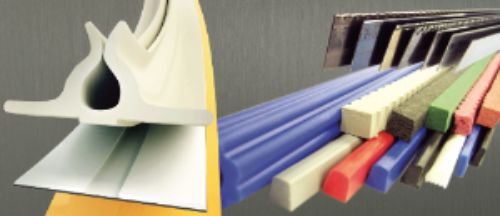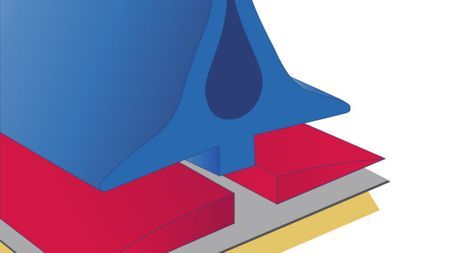 Shreiner PROFILE is the ultimate creasing matrix. It features a tapered PROFILE channel. The color and size is printed on the matrix channel for easy identification. Easy lift off adhesive tape.
Shreiner PROFILE Benefits
• Rolling Profile – the beveled edge of PROFILE rolls from one side of the cutting plate to the other, which allows the material being cut to glide over the matrix without snagging.
• Low Profile for faster running speeds.
• Decreases Make-Ready time – eliminates taping the matrix down.
• Durable Plastic – holds up well against abrasive stocks.
• Easily Identifiable – sizes are printed on the channel for easy identification, perfect for multiple shift companies.
• Excellent for any length of run.
• Strong Adhesive – holds firm, cleans easily.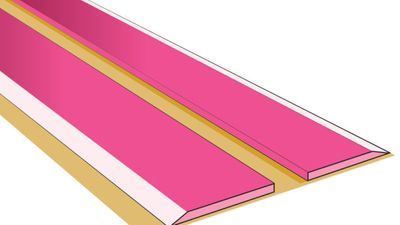 The key component of Shreiner's PINK matrix is the material it is made from – ROSADIUM. This patent protected product gives in- credible durability to the matrix. As such it makes the product
particularly suitable for thin-plate applications.
PINK Benefits
• Extra durable, suitable for long runs
• Matrix does not move, better registration, longer life
• Improved alignment of creasing rule, less shoulder wear
• Improved flow of board over matrix, fewer jams
• Matrix ends can be chamfered by hand during make-ready
• More resilient than pressboard material
• Flexible range for all applications
Size Reference Chart