COHESIVE PAPER TAPE BANDER
Jorson & Carlson carry in stock the popular Cohesive Paper Tape Banders. Choose one of the 2 models listed below and enjoy the ease of banding your product. Functional, easy to use and cost effective. Call today for pricing on our Cohesive Paper Tape Banders.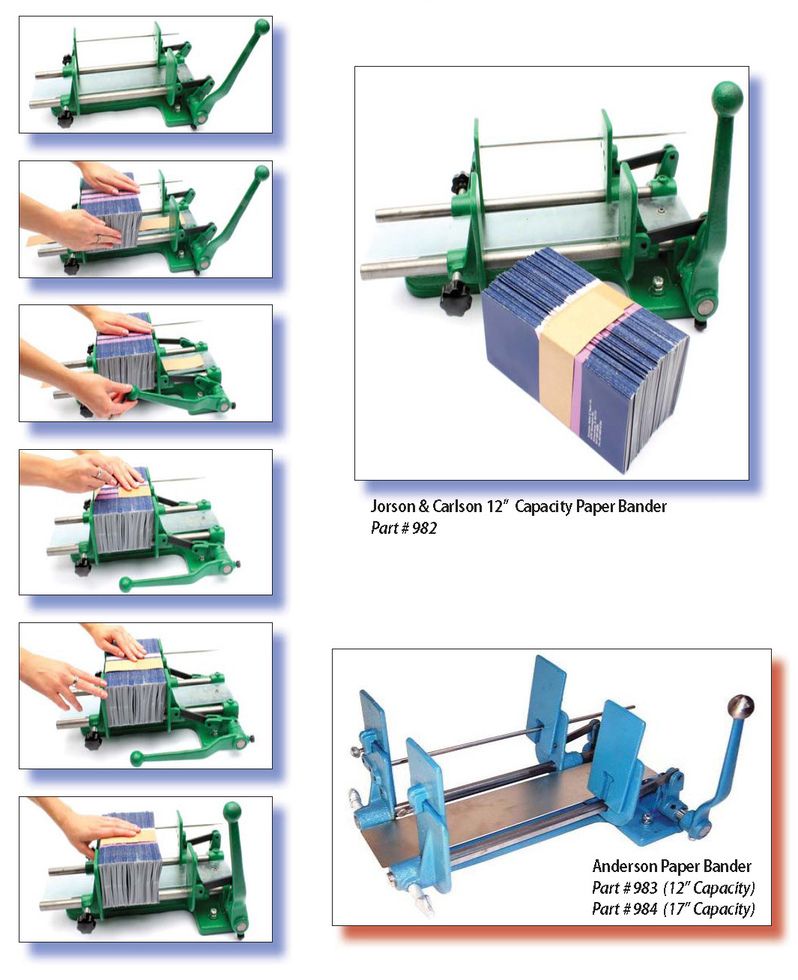 O.E.M. TRADE NAMES, BRANDS AND TRADEMARKS ARE PROPERTY OF THEIR RESPECTIVE COMPANIES. JORSON AND CARLSON DOES NOT IMPLY WE OFFER GENUINE O.E.M. PARTS.