REPLACEMENT FALSE CLAMP PINS FOR POLAR PAPER CUTTERS
Jorson & Carlson stock False Clamp Pins for Polar paper cutters. Our false clamp pins are manufactured to OEM specifications and MADE IN THE USA.
All 6 of Jorson & Carlson service facilities can replace the pins and repair the false clamp plates for any paper cutter.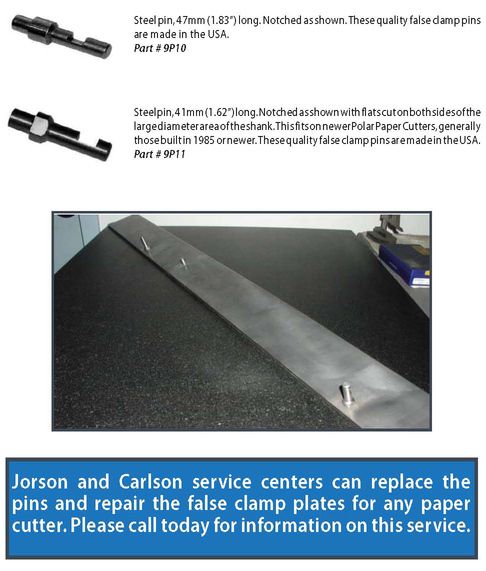 O.E.M. TRADE NAMES, BRANDS AND TRADEMARKS ARE PROPERTY OF THEIR RESPECTIVE COMPANIES. JORSON AND CARLSON DOES NOT IMPLY WE OFFER GENUINE O.E.M. PARTS.