Plastic Cutting Sticks for Paper Cutters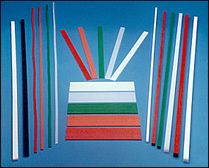 Jorson & Carlson is one of the largest stick distributors in the U.S.A. Our cutting sticks are made with a special grade of material , the most durable, non abrasive and cost effective material designed for paper cutting. The natural lubricity and self healing characteristics of our sticks keeps the stick in the channel long after others have been turned or changed. They are available for all types of steel knives including standard inlay 18% tungsten high speed steel and tungsten-carbide.
The major contributing factor which diminishes the self healing characteristic of our sticks is setting the knife too deep. You should only need to set the knife deep enough to cut through paper lift and last sheet of paper. Ideally you should only need to set the knife .004''-.006'' into stick.
Materials, Colors & Descriptions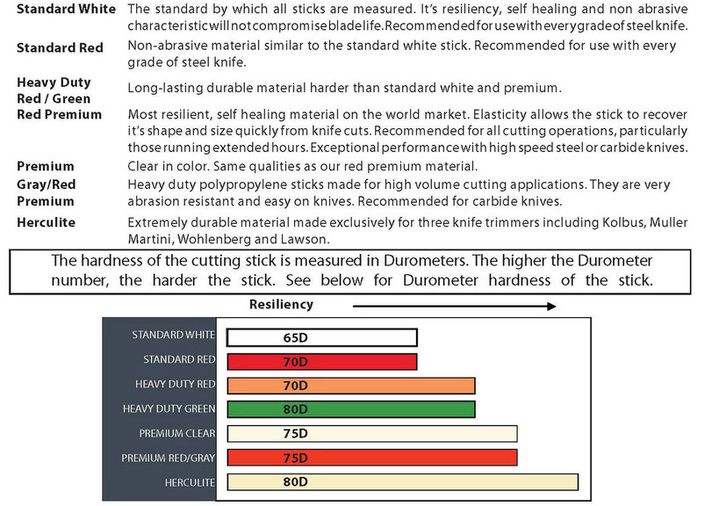 Replacement Cutting Sticks for POLAR Cutters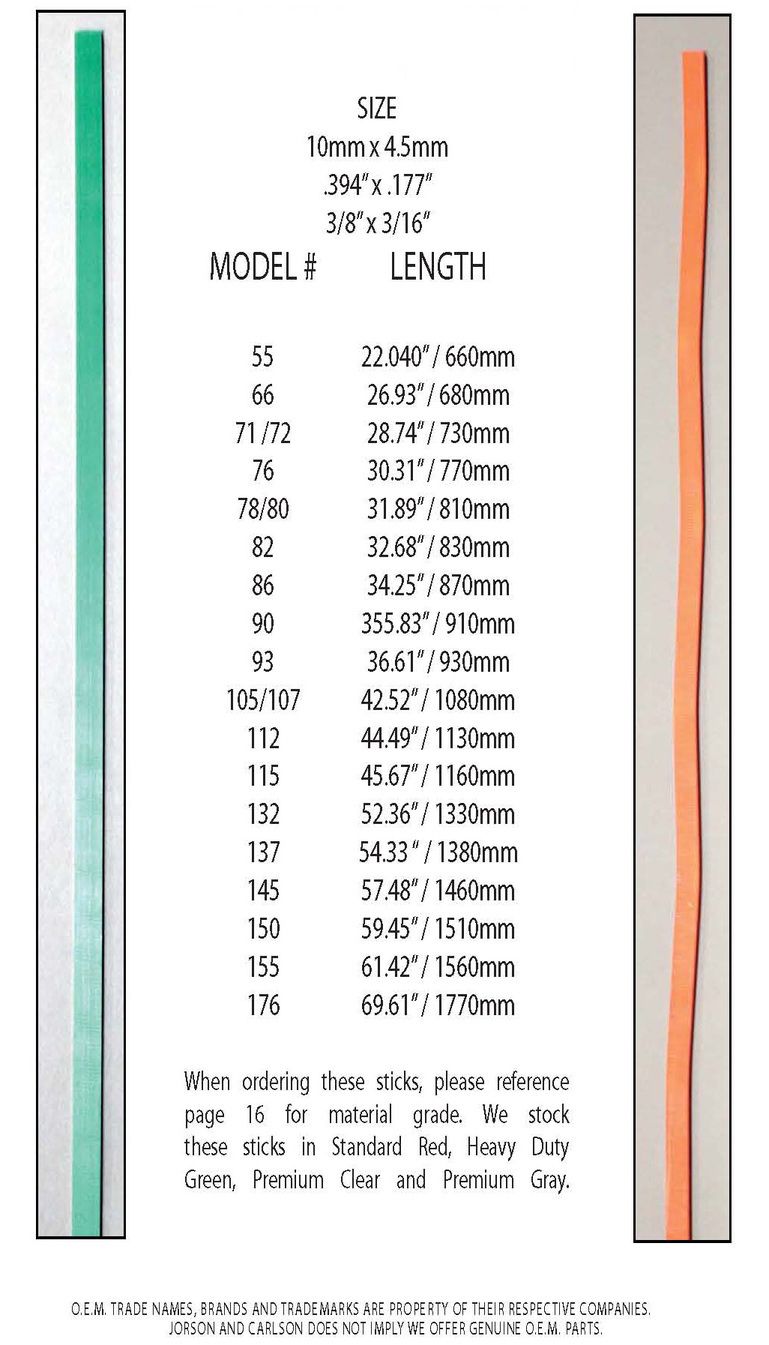 Cutting Sticks - Cross Reference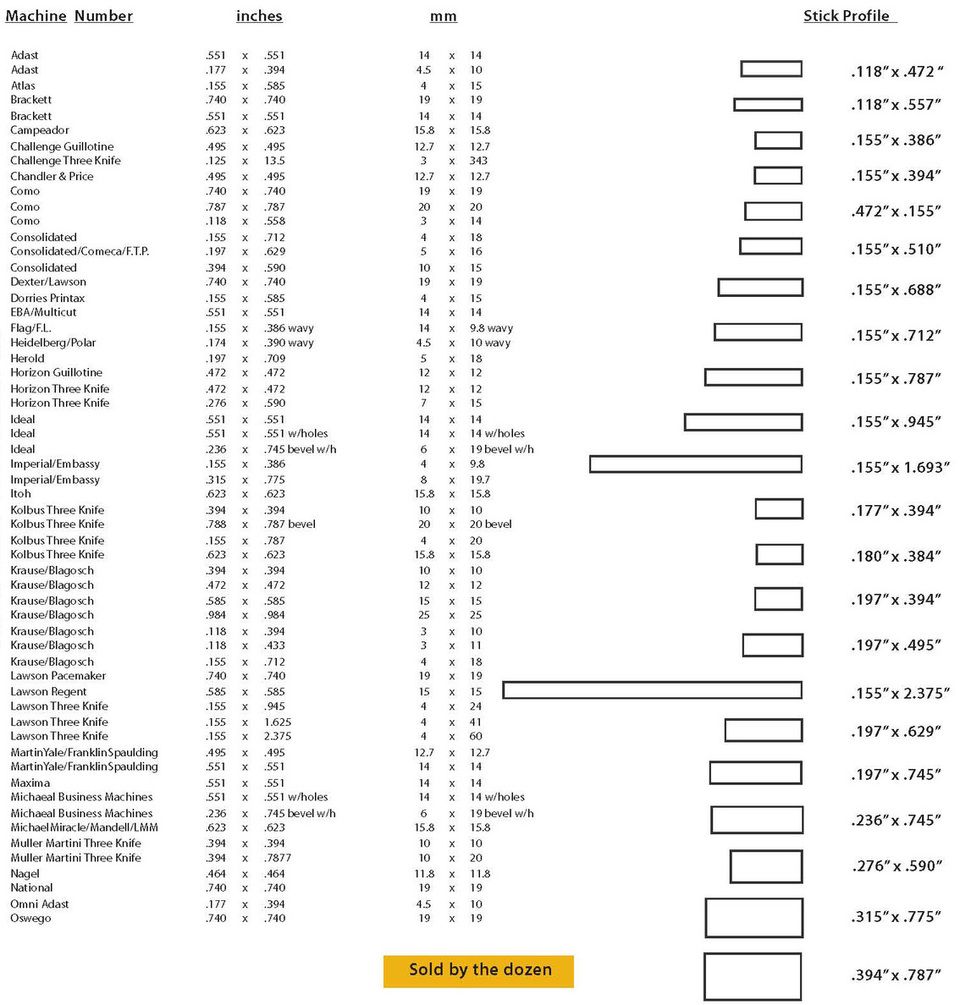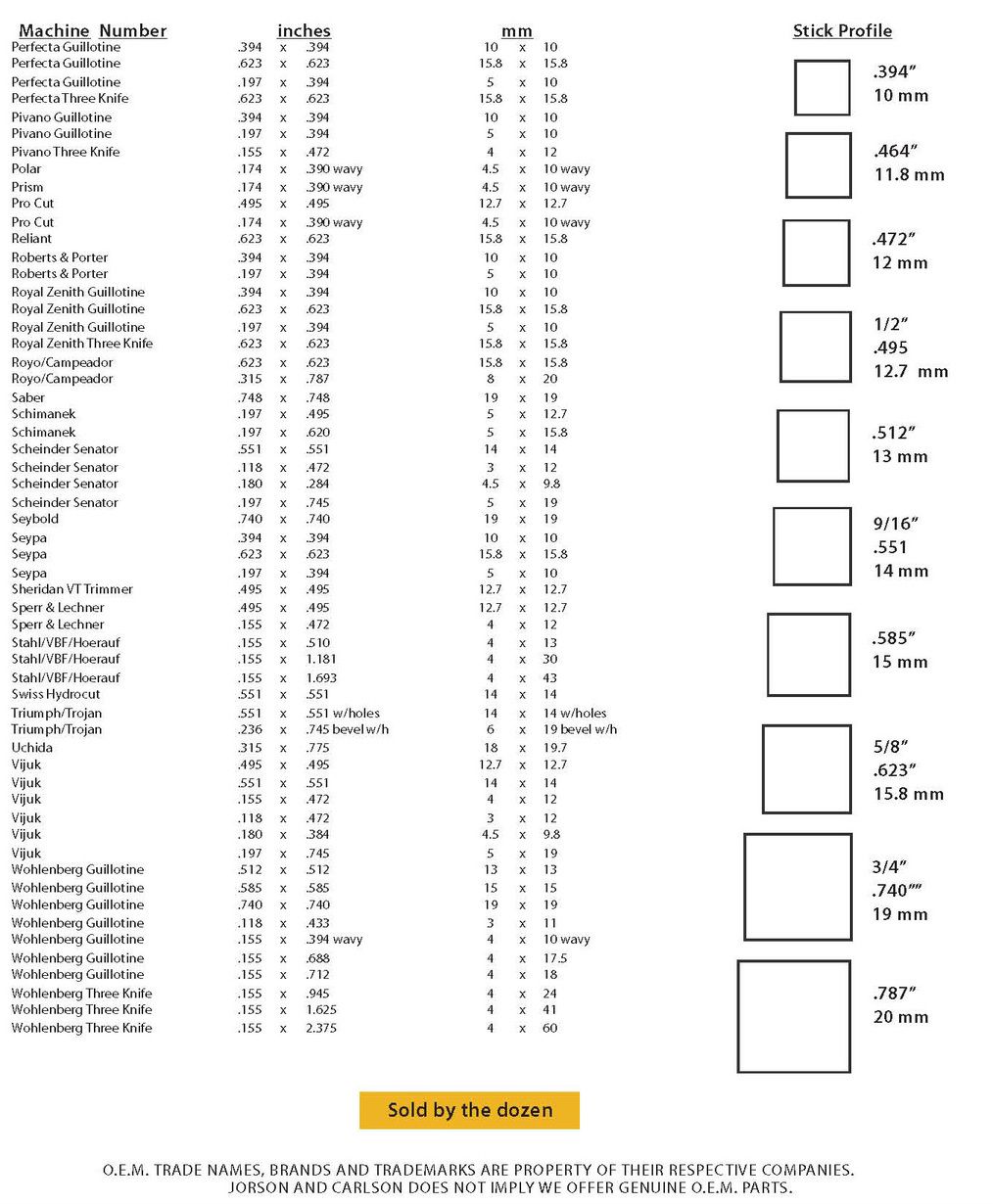 O.E.M. TRADE NAMES, BRANDS AND TRADEMARKS ARE PROPERTY OF THEIR RESPECTIVE COMPANIES. JORSON AND CARLSON DOES NOT IMPLY WE OFFER GENUINE O.E.M. PARTS.